About PREP SECURITY
Security System Company in
St.

Charles, Missouri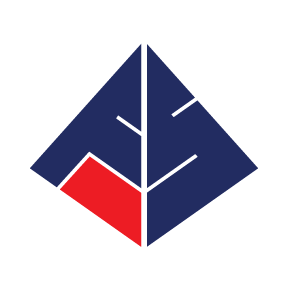 Prep Security is a St. Louis Metro based security and communications integrator. Paul Dinkins founded Prep Security, LLC in April 2008 to operate two franchise locations focused on digital surveillance systems. Since that time, Prep Security has gained valuable experience and expertise in a wide range of other security and communications areas including HD security camera systems, alarms, access control, data/network cabling, and almost any low voltage solution. In August 2020, Tom Reed became Owner of Prep Security with a vision to continue the growth of Prep Security and make it a premier technology company in St. Louis. With extensive experience in providing security and communications solutions, quality customer service, and attention to detail, Prep Security is ready and able to partner with you to help make our community a safer and better connected place to live and work.
---
Paul Dinkins - Founder
Prior to founding Prep Security, Paul worked in finance at Graybar. He served in the U.S. Navy for six years in the intelligence field as a Korean linguist. While in the Navy, he earned his B.S. in Business Administration from Thomas Edison State University. He earned his MBA from Washington University in 2018. He also holds a M.A. in Theology & Culture from The Seattle School. Paul loves the opportunity that Prep Security provides to witness a wide variety of business operations when he visits customers. When not working, Paul enjoys spending time with his wife, Trish and their two kids, Roxy and Everett. He also loves playing with his dogs, Ash and Cinco, running, scuba diving, Florida Gator football, and traveling.
---
Matt Prost - General Manager
Matt joined Prep Security in October of 2016 at a pivotal time in the life of the company when it was transitioning from being a franchise focused on video surveillance to a local company with a larger offering. He has helped grow the business into what it is today. Matt was working at U.S. Foods for five years as an Account Manager when Paul, a close friend, offered him this position. He jumped at the opportunity for the excitement and challenge of leading and growing a small business while utilizing his valuable work experience gained in many years of management roles throughout his career. Matt enjoys boating in the beautiful blue waters of Bull Shoals lake, tromping through through his woods in Perryville, MO, playing sports with his kids, and watching the Saint Louis Blues and Cardinals baseball. Matt lives in St. Charles with his wife, Lauren and their kids, Avery, Landon, and Bodie. They have two dogs, Max and Gunner, and a rabbit, Charlie.
---
Nicki Hays - Office Manager
Nicki joined Prep Security in November of 2018. Prior to that, she worked as an administrator for a trucking company making sure all the paperwork was correct and in order. The thing Nicki loves most about working at Prep Security is the atmosphere and learning new things each day. Nicki graduated Missouri State University with a Bachelors in Psychology, then went on to get her Masters in Criminology from Boston University. She enjoys playing cards and spending time with family and friends. She also enjoys the snow and snowboarding. Nicki currently resides in Wentzville with her husband, James, their 2 children, Connor and Leo, and their cats.
---
John Sappington
John joined Prep Security in February of 2019. He previously spent almost 8 years as an Internet, TV, and Phone technician with AT&T. John loves working for a locally owned small business that makes a real, local person available for support. John graduated from Ranken Technical College and loves anything that has to do with technology. He is a Saint Charles native, and really likes to get out on all of our great rivers and lakes for some quality time with his wife and three children when not out installing our products.
---
Richard Nyemetz
Rich officially joined Prep Security in February 2020. However, Rich has been a sub-contractor for Prep Security for more than seven years. He has enjoyed working with Paul and Matt over the years so it was an easy decision to join the team. Rich has worked in the communications and low voltage industry for more than three decades and brings a great wealth of experience and professionalism. He has been a St. Louis County, St Louis City licensed communications contractor since 2012. Rich loves being on the water, fishing, flying airplanes, being on the river on his boat, and the Florida Gators. GO GATORS!!! Rich has two sons. Collin attends Missouri State University studying Computer Engineering and Jack is at Missouri S&T studying Civil Engineering.
---
Brice Calvin
Brice joined the Prep Security team in February 2020. Brice previously worked in Sales at Security Equipment Supply (SES) for three and a half years where he learned a ton about the security and low voltage industry. This product knowledge coupled with his prior five year experience as a Technician for a security company, make him a valuable member of our Team. Brice was attracted to the Prep Security opportunity because through SES he already knew the team and how they were held in high regard in the industry. Brice earned his B.S. in Business Administration from Webster University. He currently lives in Moscow Mills with his wife Meaghan and four boys Teagan, Dalaigh, Cullen and Finnegan and a dog Nora. Brice enjoys chasing a little white ball around on mild weekends, some might call it golf but we all know its chasing a ball through the woods.
---
Our Solutions Include: Video Surveillance | Network Cabling | Access Control | Security Alarms | Communications | Audio/Visual
Prep Security offers Security Camera Installations & Security System Design, Maintenance/Repair services to clients across St. Charles, St. Louis, Ferguson, Wentzville, O'Fallon, Florissant, St. Peters, Fenton, Maryland Heights, Ballwin, Clayton, Creve Coeur, Eureka, Hazelwood, MISSOURI, Alton, and Fairview Heights, ILLINOIS.
Contact us for a Free site survey